© 2002 1st Special Response Group.
All rights reserved.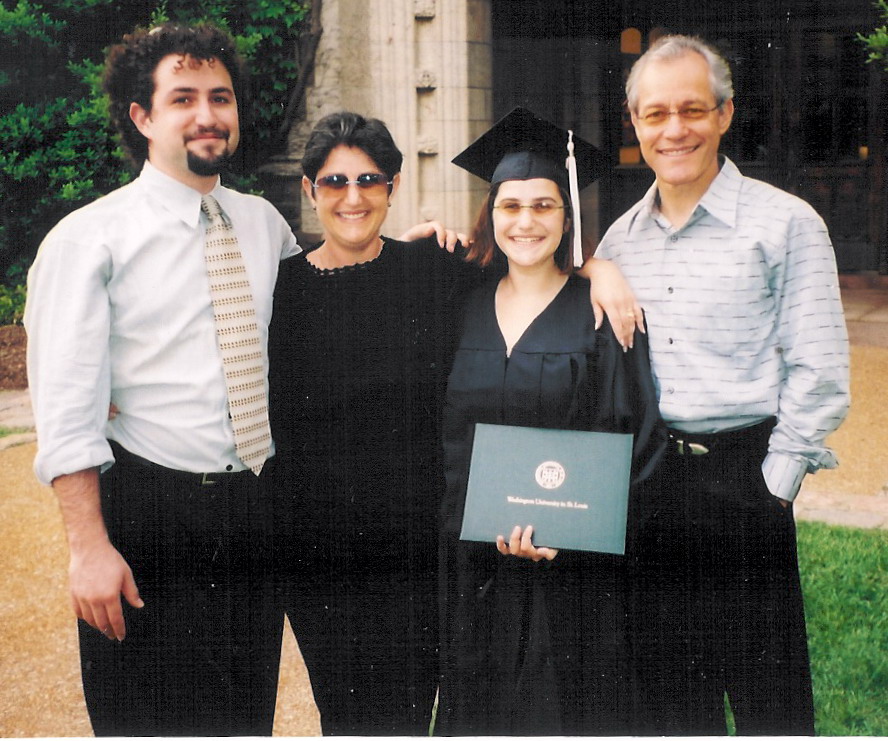 Trevor, Barbara, Jodi, and Arnold
(Please reload this page in your browser to ensure you have the latest update.)
Trevor Stokol is missing in Nepal near the Everest Base Camp.
Trevor is a 25 year old resident of Dallas, TX who was concluding an 8 month journey by trekking up to Everest's base camp. He was last seen on July 22nd en route to the base camp to take photographs. He was supposed to fly home to Dallas this week and start medical school in the fall.
The family released a press statement on August 3rd from Kathmandu. It can be found here.
Current Status - August 11

We are confirmed leaving Saturday at 8 pm and will meet up with Jodi, who is in London spending time with her cousin, to arrive in Dallas on Sunday afternoon.

We will hold the remembrance service and tribute to Trevor's life on Wednesday night August 17th at 7:00 pm at Chabad of Dallas at 6710 Levelland Road (972) 818-0770.

We are coming home with heavy hearts.
Previous updates can be found here.
Dallas Morning News articles on the search here. (Updated 08/04)
ExplorersWeb articles on the search here. (Updated 08/04)
ExplorersWeb is one of the best sites for information on Everest. They've done a superb article on Trevor, the search efforts, and James Scott.
8/4 - Canines, environment, updates - http://www.mounteverest.net/news.php?id=480
8/2 - Trevor, 1SRG and Andrew Lock - http://www.mounteverest.net/news.php?id=461
8/1 - Trevor, HRDSN, dogs,James Scott - http://www.mounteverest.net/news.php?id=460
The James Scott story is particularly relevant - "In 1991, James Scott became lost in the Himalaya in winter and survived for 41 days at an elevation of 3000 meters by eating only snow. " While James wasn't lost near Everest, his situation was extremely difficult, and the full story as recounted in his book provides tremendous insight into Nepal, Sherpas, trekkers, and human spirit.
The Dallas Morning News did several superb articles on the search effort. Registration required to view articles.
8/4 - Search goes high tech.
8/2 - Overview of search effort to date.
Related articles:
1SRG member Kim Gilmore wrote this article about avalanche dogs. There was an avalanche near where Trevor went missing but it is not known if he was in that area at that time.
Canines take longer to accimatize to altitude than humans. Also, area search and avalanche canines generally range long distances away from their handlers, resulting in greater efficiency than human searchers. However, in dangerous terrain - such as areas with crevices - the canines should work on a short lead, dramatically reducing their efficiency.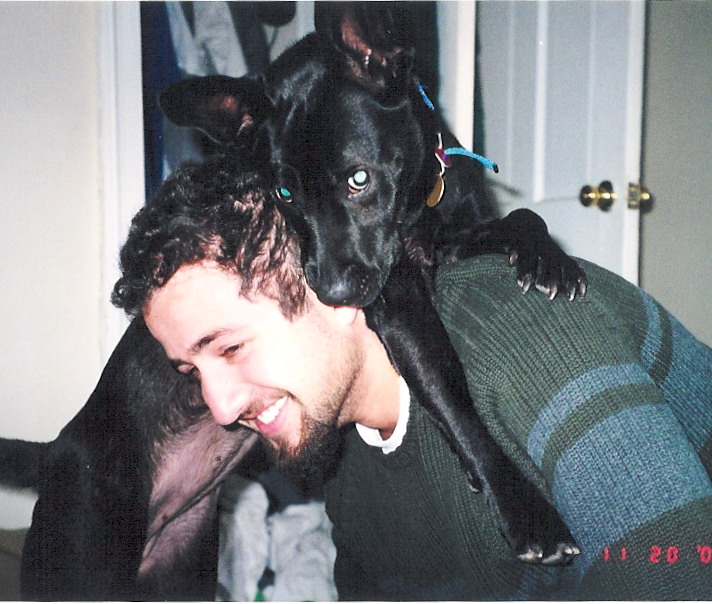 Trevor and his dog, Abby
Environment:
It is nearing the end of the monsoon season in Nepal. Base camp at Everest doesn't exist during the off season and the nearest established base is at Gorak Shep, approximately two hours away. Here are some photos of the region during this time of year:
http://www.goldenhilltravel.co.uk/monsoon-trekking-gallery/
Weather:
Current weather report for Everest and vicinity:
http://www.adventureweather.com/forecasts/everestforecast.php
Information on weather conditions during the monsoon season:
http://www.adventureweather.com/monsoon/
Media and information contacts:
Please direct any media contacts, offers of assistance, or requests for additional information to 1SRG via email to find-trevor@1srg.org or via phone to 650-278-1774.
The press release for the search effort is here.
Donations:
Donations to help cover the cost of the search and rescue effort can be made by sending checks to:
1SRG
Trevor Stokol Fund
P.O. Box 230
Moffett Field, CA 94035
Online donations can be made via PayPal and this link. Please note that PayPal charges a 3% processing fee. Western Disaster Center is the parent organization for 1SRG.
Donations to WDC/1SRG are deductible as defined under Internal Revenue Code
501(c)(3) Section 23701d. 100% of the money donated will go to covering search related expenses in Nepal, none will remain with 1SRG.
---
The Richardson Texas Rotary, which Arnold is a member of, has established the Stokol Assistance Fund:
The Stokol Assistance Fund
Richardson Rotary Club
P.O. Box 832224
Richardson, TX 75083-2224
Family web site:
This website is maintained by a friend of the family and contains more information about Trevor and the early seach efforts. It works best with Internet Explorer.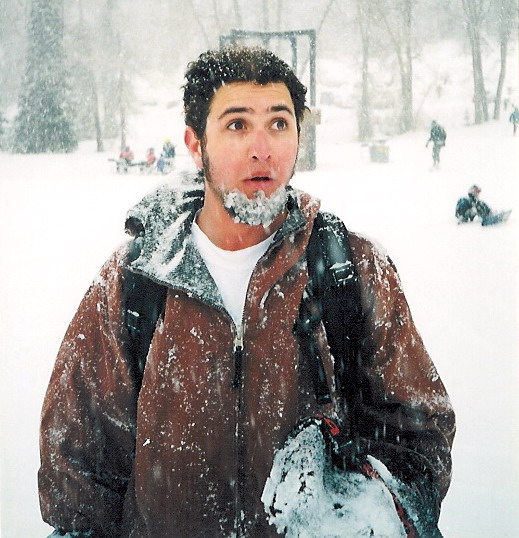 Trevor in domestic snow.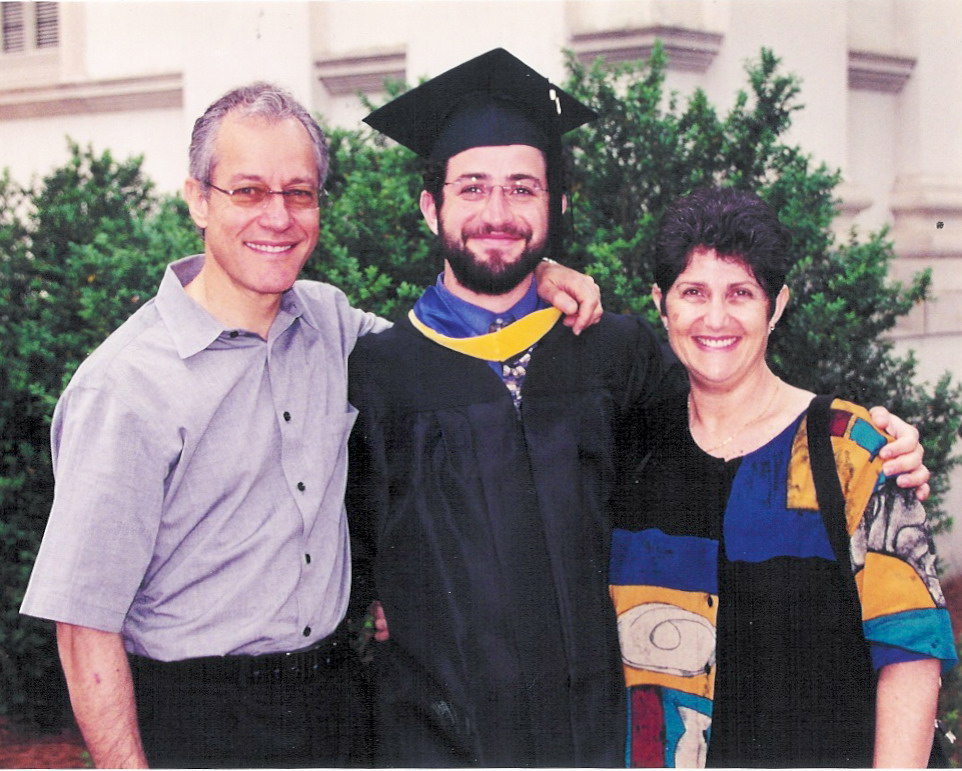 Arnold, Trevor, and Barbara - Emory Graduation, 2002