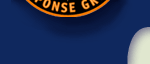 © 2002 1st Special Response Group.
All rights reserved.


The Falling Season: Inside the Life and Death Drama of Aspen's Mountain Rescue Team by Hal Clifford

Amazon review: Hal Clifford lives what he writes. As a member of Mountain Rescue-Aspen, an elite group of volunteers dedicated to helping those lost, injured, or worse in the rugged terrain surrounding one of America's favorite alpine playgrounds, he knows what it means to risk one's own life to save another. He understands the excitement that lures people to the mountains and has witnessed the deadly consequences of ill-conceived, or just plain unlucky, outings.

Personal review: One of my favorite books for educating friends on the life of SAR volunteers.